Petition
Don't Abandon Military Families
For decades, predatory lenders have targeted service members with 300% interest rates and other abuses. A nearly unanimous Congress acted to pass the Military Lending Act, which stops any bank or nonbank lender from charging American troops more than a 36% interest rate. Those protections are now being threatened. Military and veteran leaders are voicing their opposition and they need your help.
Sign the Petition
Secretary James N. Mattis
US Department of Defense
1000 Defense Pentagon
Washington, D.C. 20301-1000
Director Mick Mulvaney
Consumer Financial Protection Bureau
1700 G St. N.W.
Washington, D.C. 20552
Dear Secretary Mattis and Director Mulvaney:
The undersigned military and veterans service organizations, representing millions of current and former service members and their families and survivors, write to urge continued strong enforcement and supervision of the Military Lending Act and to stand against any attempts to undermine or weaken it.
Broad bipartisan support led to the enactment of the Military Lending Act. Recognizing the risk to military readiness when service members are targeted for high interest rates, Congress chose to cap the interest rate to service members at 36%.
Service members and their families suffer harm when predatory lenders target them with financial fraud and extremely high interest rates. As you know, maps of the location of payday lenders have shown they surround military bases and target our military.
But the harm is not only to service members. The harm also extends to the Pentagon's costs and military readiness. The Defense Department has explained:
"[T]he anticipated benefit of [ensuring the Military Lending Act's 36% interest rate cap] are the savings attributable to lower recruiting and training expenses associated with the reduction in involuntary separation of Service members where financial distress is a contributing factor. Each separation of a Service member is estimated to cost the Department $58,250, and the Department estimates that each year approximately 4,640 to 7,580 Service members are involuntarily separated where financial distress is a contributing factor. If the Department's proposed regulation could reduce the annual number of involuntary separations where financial distress is a contributing factor from between 5 to 30 percent, the savings to the Department could be in the range of approximately $13.51 million to $132.52 million each year."
We urge you to stand with our military and against any attempt to weaken the Military Lending Act, including the Bureau's supervisory and enforcement authority and the Department's rules against predatory lending by all businesses, including car dealerships.
Sincerely,

Keith A. Reed
Air Force Sergeants Assocation

Nichole King-Campbell
Air Force Women Officers Associated

Joseph Chenelly
AMVETS National Headquarters
Ted Painter
Armed Forces Retirees Assocation

Christopher Cole
Association of the United States Navy
Kathy Roth-Douquet
Blue Star Families

Randy Reid
Chief Petty Officers Association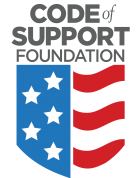 Kristina Kaufmann
Code of Support Foundation

Tom Snee
Fleet Reserve Assocation

Kristofer Goldsmith
High Ground Veterans Advocacy

Paul Rieckhoff
Iraq and Afghanistan Veterans of America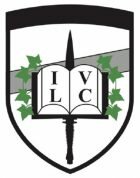 Adam Behrendt
Ivy League Veterans Council

Paul D. Warner, Ph.D.
Jewish War Veterans of the U.S.A.

Lyman Smith
Military Chaplains Association

John L. Ballantyne
Military Child Education Coalition

Dana T. Atkins
Military Officers Association of America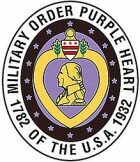 Douglas Greenlaw
Military Order of the Purple Heart

Phil Gore
National Association of Veterans' Program Administrators

Joyce Wessel Raezer
National Military Family Association

Jon Ostrowski
Non Commisioned Officers Association

Lydia Watts
Service Women's Action Network

Larry Madison
The Retired Enlisted Association

Bonnie Carroll
Tragedy Assistance Program for Survivors

Jack Du Teil
United States Army Warrant Officers Association

Carrie Wofford
Veterans Education Success

Bob Wallace
Veterans of Foreign Wars

John Rowan
Vietnam Veterans of America